Immense Listed Among Most Disruptive Companies in Europe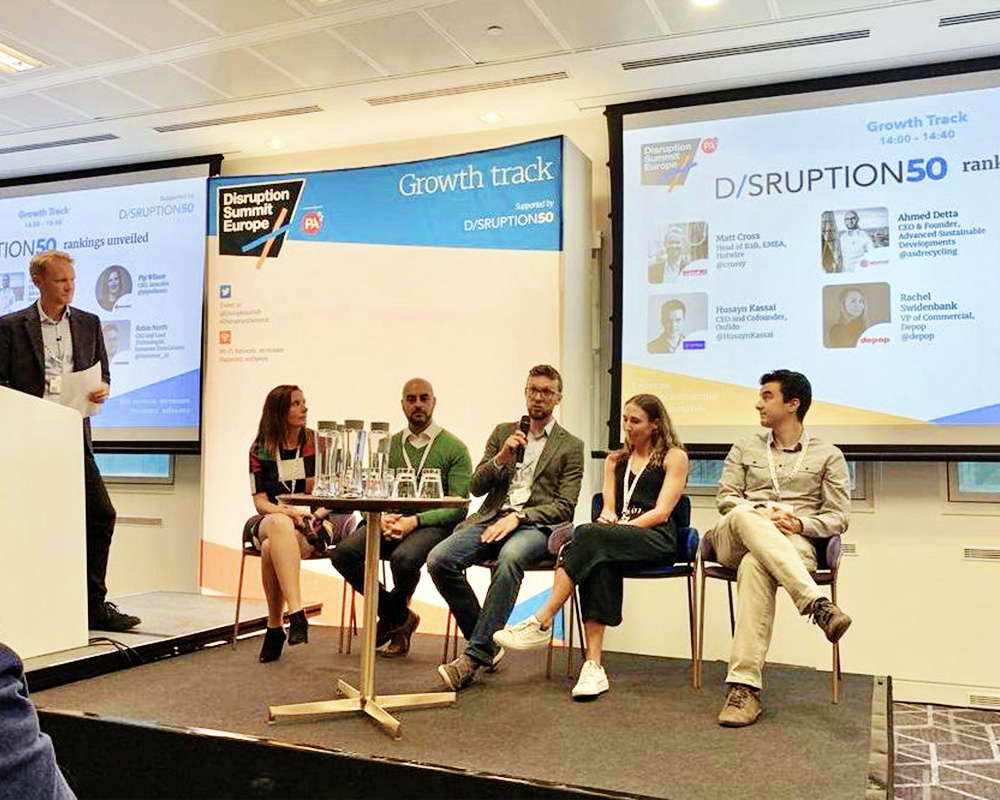 Earlier this month Immense attended the Disruption Summit Europe where we had been listed as one of the top 50 disruptive companies in Europe.
At the event Disruption Hub revealed the final index of companies and Immense were thrilled to have been announced as number 8th on the list. The index was full of fantastic innovative companies and the number one spot went to the brilliant What Three Words (W3W), closely followed by Appy Way.
"It was a real privilege to be recognised as one of the top 50 disruptive companies in Europe, and to then be named at number 8 was fantastic. Congratulations to W3W on being named number 1 and to all the other companies on the list"
Robin North Immense CEO